Shared Experiences
Shared experiences bring us together.
This is some (possibly obvious) introspection involving the Appalachian Trail, the moon landing and the Beatles.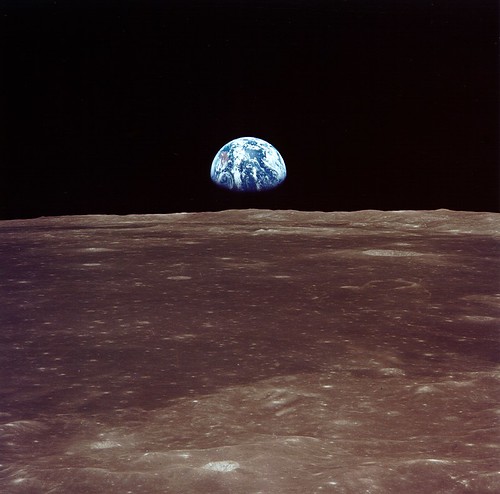 Saturday I was out on a training hike on the Appalachian trail in central Pennsylvania. I met a German (well, German speaking) hiker with the trail name "Boomerang". We talked for about 10 minutes. In all likelihood I will never see him again. But we had a bond, largely because of our shared experience of the trail. I can talk to random hikers about experiences we share, people we've met and places we both know, "Oh, the outfitter in Harpers Ferry, you mean the one on the left side going up the hill from town towards the ATC headquarters?". Shared experiences bind us together.
My brothers and I have shared memories and experiences from our formative years that no one else can ever share. My wife of 35 years and I have had and raised two "kids". She knew my (now deceased) parents, grandmother and extended family. You only have so many people in your life with that level of connection. They are irreplaceable.
You see the need for connections in the existence of (American) VFW posts (a gathering place for former military members), in the existence of Eastern Othodox churches and synagogues all over the old ethnic neighborhoods of Pittsburgh and in efforts to preserve endangered languages (Breton, Irish, Hawaiian…)
In a larger sense, we all share the human experience: birth, life, struggles, death, the quest for sigificance and the desire for eternity.
The moon landing on July 20, 1969 was a moment when the world stopped. All of humanity was glued to TVs and radios. My parents kept us up late to watch the landing. People stared at the moon in the sky as people have done for all of human history, but with the knowledge that there were people there. We were there. The next day, the Beatles went into the studio and started work on a song called "Come Together". We need to.
#24 of #100DaysToOffload take 2, https://100daystooffload.com/