Hope springs eternal.
The sun is always shining.
The flowers are always blooming.
There are no bugs.
The trail is always flat.
There are no rocks.
It never rains.
It's never too cold.
It's never too hot.
There's never overcrowding.
Your gear always works.
Your physical conditioning is always good.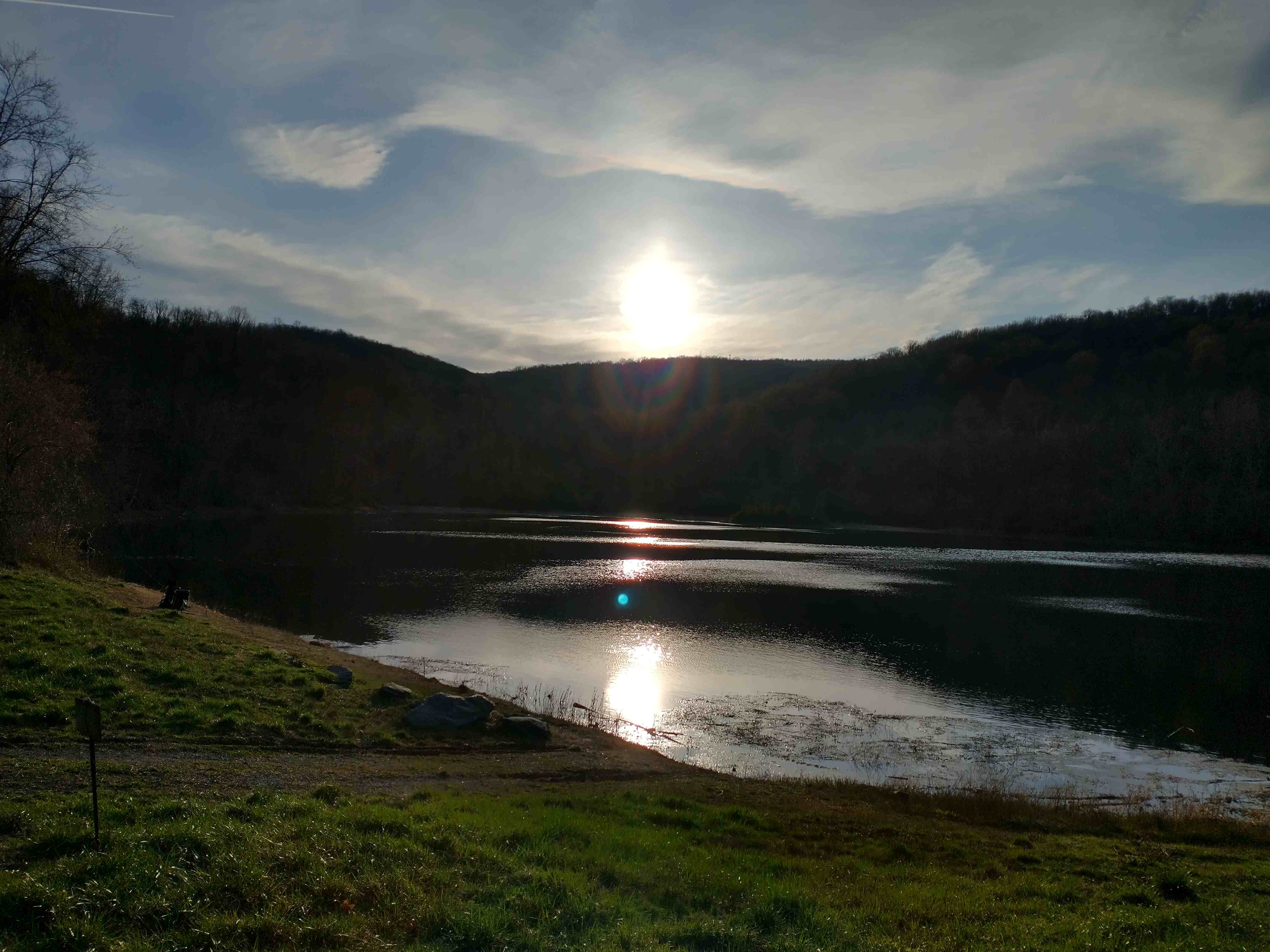 This is bloodroot. I also saw a few early violets. The daffodils are up. The forsythia are starting. Red-buds soon. Then dogwoods. Spring in northern Virginia !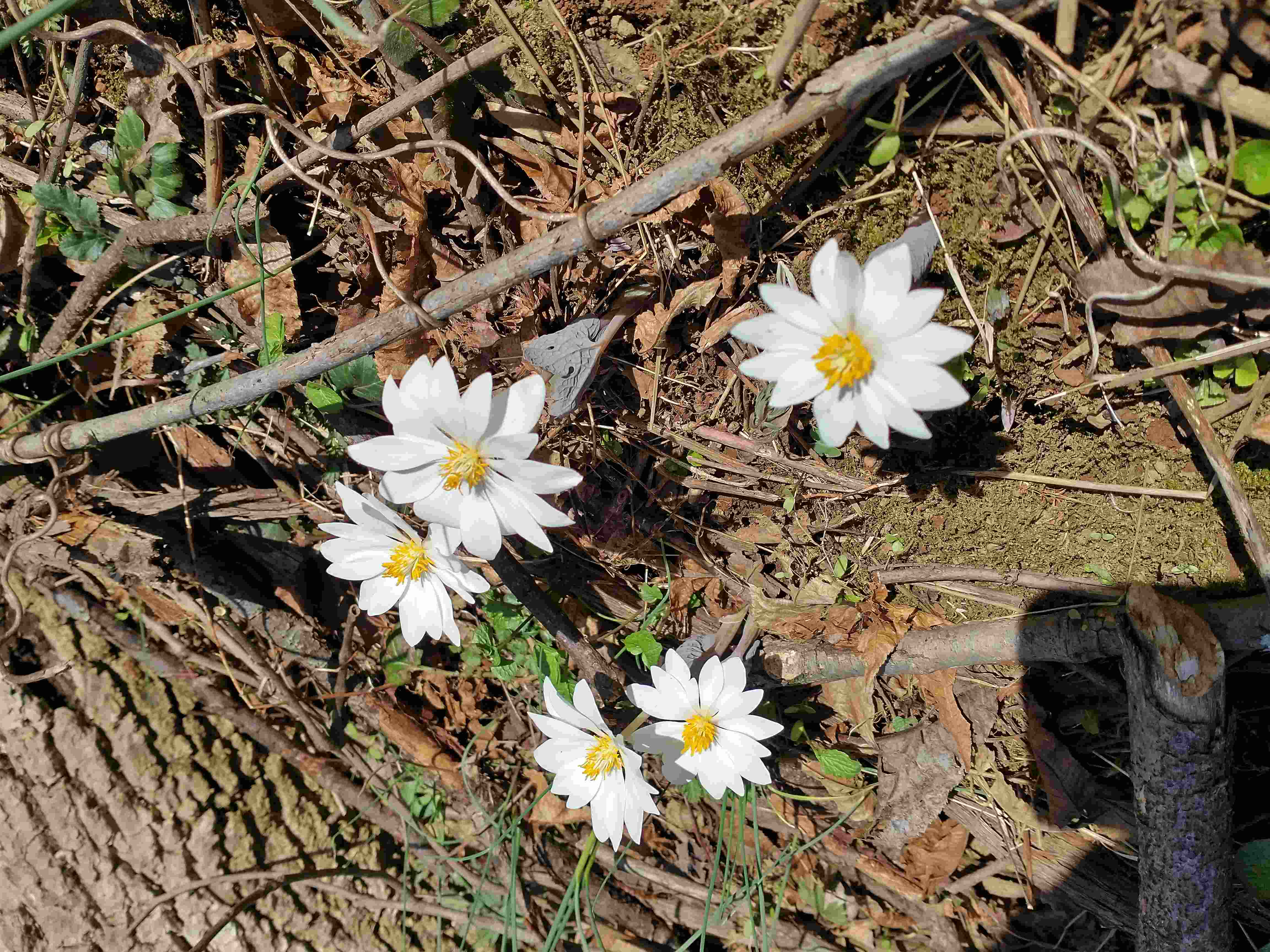 This is a nice flat stretch. Somehow every time you start you think it will be like this.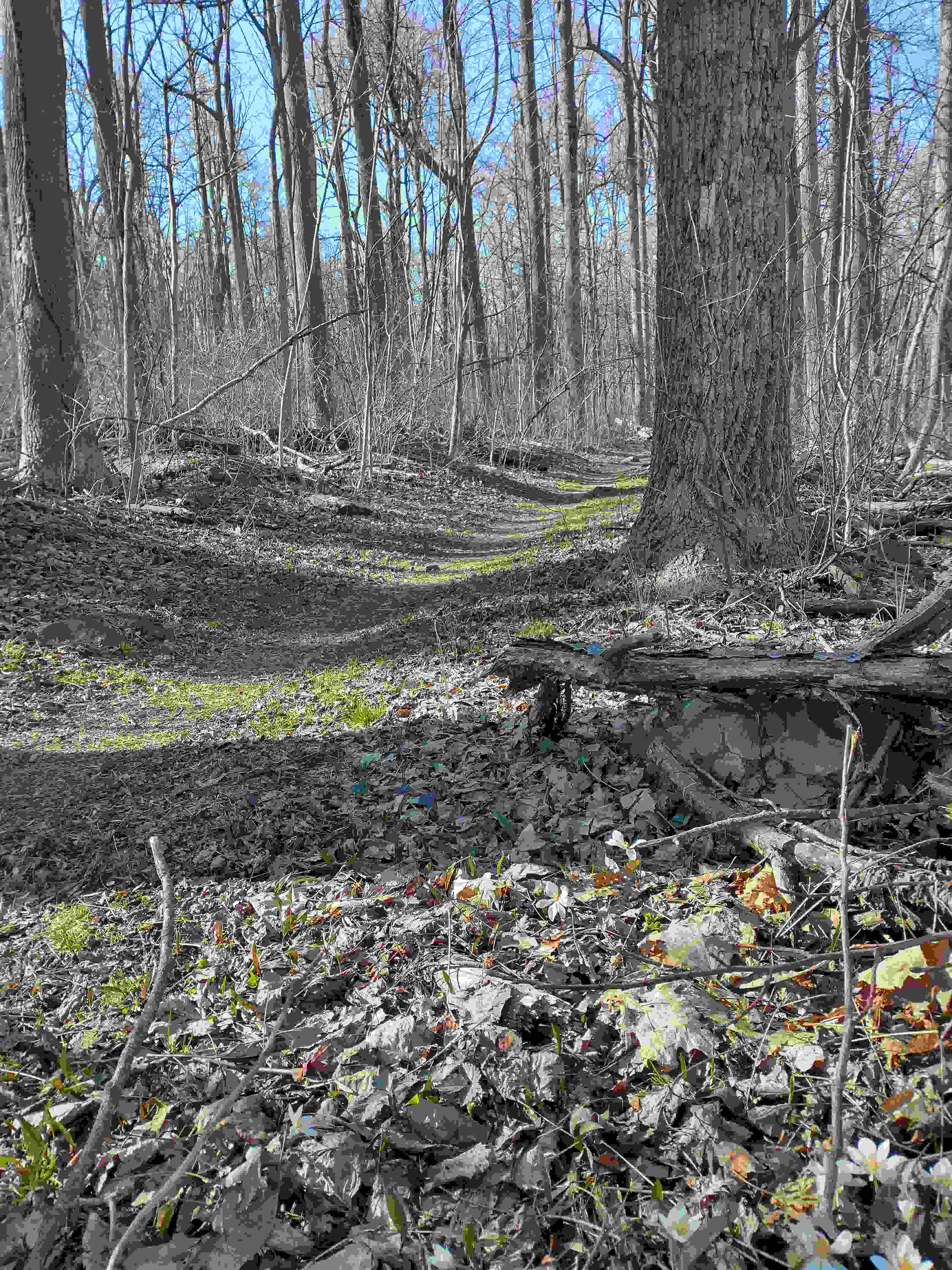 This is a water-removal feature that was being installed by fellow trail maintainers as I hiked. It is a textbook example that follows the "SET" principal where the features are Sustainable, Effective and Traversable.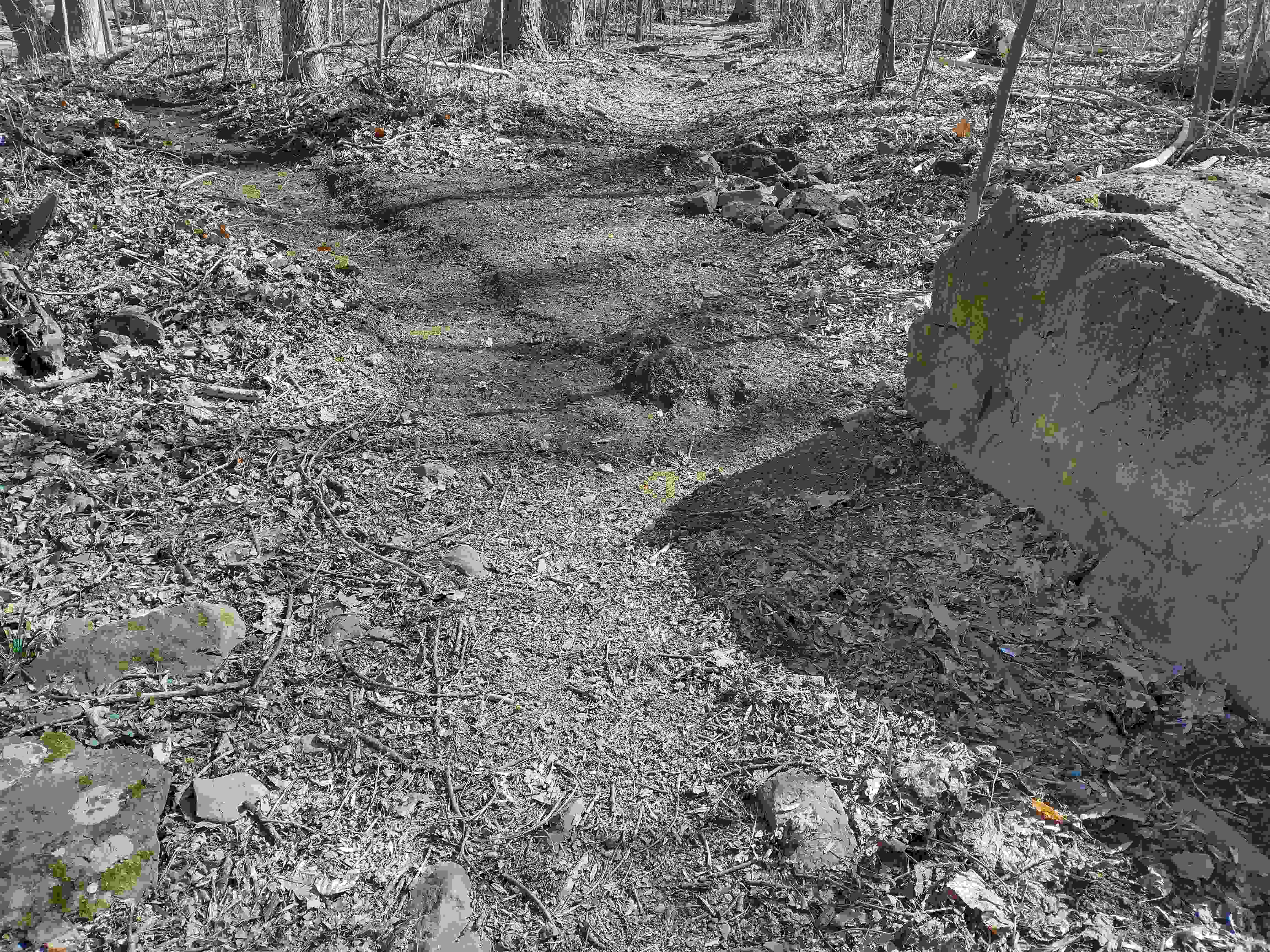 Somehow, getting out in nature in early spring renews hope.
#22 of #100DaysToOffload take 2, https://100daystooffload.com/