The mighty Casey has struck out
I watched the Super Bowl last night, in which a second Ohio team just missed a national championship in a year. There is no joy in Porkopolis. I don't know any good football poems, but…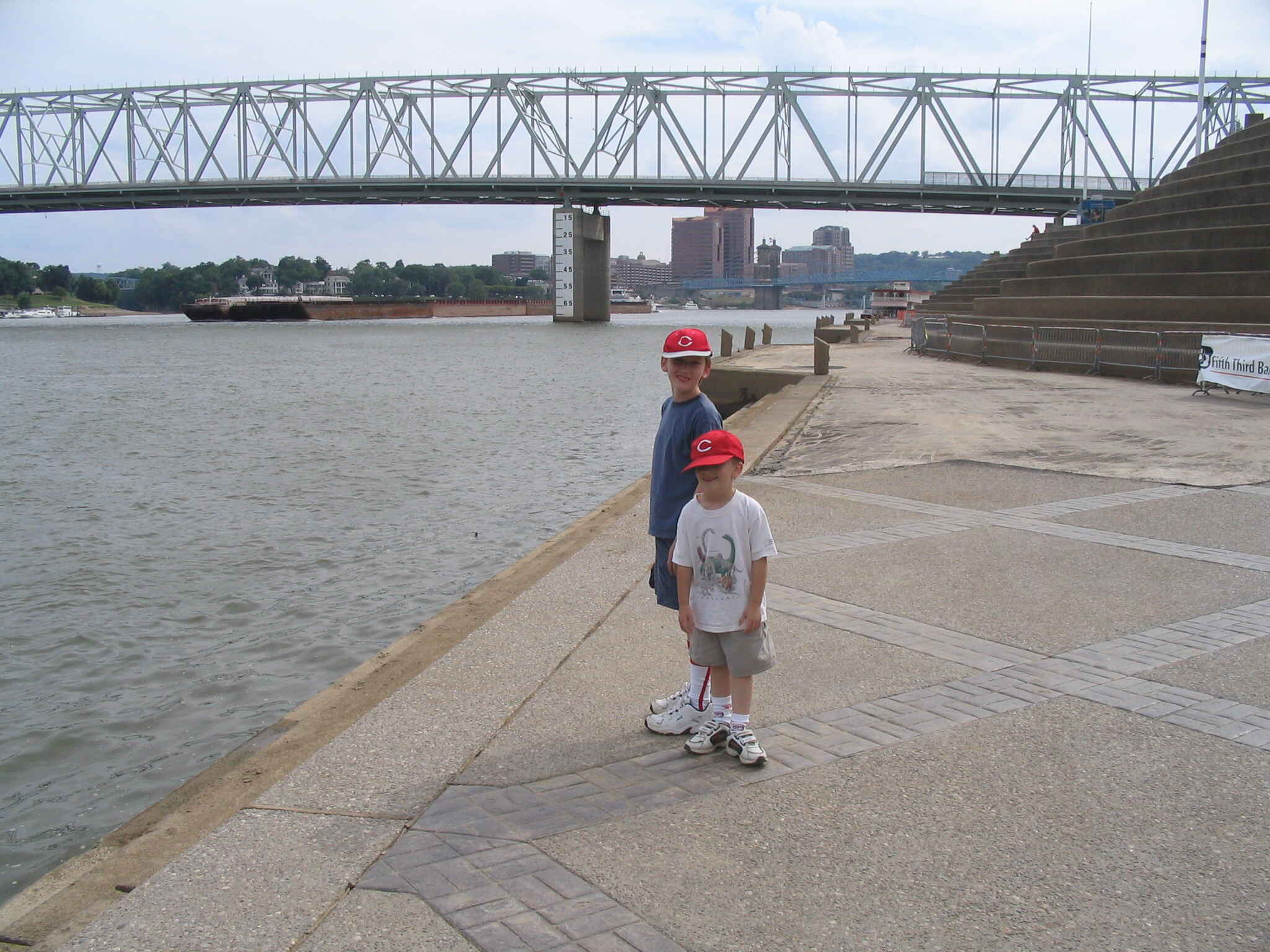 I stayed up late (for me) last night to watch the Super Bowl. The Bengals were the only professional team I ever half-way followed. This was in the 70s and into the 80s when they made their two other Super Bowl appearances. They, unlike the later "Bungles" were worth watching.
I started following them largely because they were in Cincinnati and at the time I had become a huge (not half-way) Reds fan. It was a good time to be a Reds fan. Those were the years of the Big Red Machine … Rose, Bench, Morgan, Perez, etc. Back-to-back World Series wins in 75 (the year I started following) and 76. I was hooked (see some thoughts on where professional baseball has gone here). The Bengals gave me something to follow in the off-season. I even followed the Cincinnati Stingers hockey team in the short lived WHL for similar reasons. It probably didn't hurt that I grew up in Columbus during the Archie Griffin years and that the Bengals drafted him in 76. It just seemed natural that the teams I (somewhat) followed played in the Rose Bowl (then the national title game for college football), the world series and, probably, the Super Bowl every year.
Other than the Reds, I was never really a huge sports fan. Growing up in Columbus, Ohio you don't realize how pervasive Buckeye-fever is: it's in the water, its in the air, it's in the people's blood. I realized that this was not universal only when I moved away.
So, when the Buckeyes were in the title game this year I signed up a free trail FuboTV account, watched the game and immediately canceled. I did the same thing with the Bengals in the Super Bowl last night (honestly I could not have named a single player on the team.)
Yesterday, for different reasons, I was reading some of the poetry my Grandmother loved. Which is probably what brought this to mind, so, for my friends in Cincinnati and those who actually care about Football…
Casey at the Bat by Ernest L. Thayer

Oh, somewhere in this favored land the sun is shining bright; The band is playing somewhere, and somewhere hearts are light,

And somewhere men are laughing, and somewhere children shout; But there is no joy in Mudville– mighty Casey has struck out.
https://www.ellenbailey.com/poems/ellen_097.htm
#8 of #100DaysToOffload take 2, https://100daystooffload.com/